Project: UGEMA, The General Union of Algerian Muslim Students, in Tunisia
Assoc. Prof. Elizabeth Bishop
  (Associate Professor, History, Texas State University/ USA)
Elizabeth Bishop joined Texas State's History Department in 2008 with a PhD from the University of Chicago. At Texas State, she teaches undergraduate and graduate courses in the areas of her scholarly expertise—the history of the Middle East, postcolonial Arab history, and the history of the Global Cold War, as well as serving as faculty advisor to the Model Arab League student leadership activity. Prior work on UGEMA by Dr.Bishop was partially supported by the U.S. Department of State's Bureau of Educational and Cultural Affairs (ECA)'s Fulbright Program, and by Texas State's Department of History. She has been elected to serve on the board of the American Institute of Maghrib Studies (AIMS).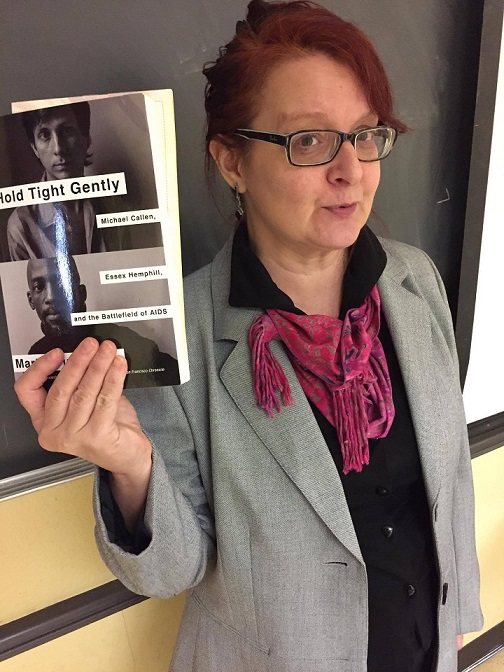 Project Identities & Beliefs
UGEMA, L'Union Générale des étudiants musulmans algériens, in Tunisia
At a press conference, Prime Minister of Algeria Abdelaziz Djerad called for more research on the 19 May 1956 strike organized by the General Union of Muslim Students of Algeria (Union Générale des Etudiants Musulmans Algériens, UGEMA). The fact that nearly all Indigenous students at Algiers' university joined the strike, as did most of those in France, is celebrated each year as the "National Day of Students," and many UGEMA leaders were recruited into the nation's diplomatic service. Under the slogan, "with diplomas, we will not make better corpses," UGEMA called an indefinite strike 19 May 1956.  In retrospect, the students' strike marked a turning point in Algeria's nascent national liberation struggle. Following the success of their strike, students began to join the National Liberation Army (Armée de Libération Nationale, ALN) in substantial numbers (Wallon 2015). Recalling his experience as an organizer, Salah Mekacher remarked "the students organized the Revolution better to such an extent the historic Wilaya III, where I was assigned, became a well-run clock" ("19 Mai 1956," Algérie Presse Service, 18 May 2020); Laid Lacheguar recalled "the students' strike … had a significant impact on the Algerian Revolution at a time when France tried to convey the idea the intellectual elite weren't involved" ("19 mai 1956 grève des étudiants," YouTube).