Project: Human rights and human rights education in postrevolutionary Tunisia: actors – multiplicators and discourses
Dorothée Hagenstein
(PhD. Candidate, Albert-Ludwigs-Universität Freiburg/Germany)
Dorothée Hagenstein is a teacher and external PHD student, she studied bilingual teacher training (French, Politics and Philosophy) at the University of Education in Freiburg, Germany, combined with European Cultural Studies. She also studied at the Kigali Institute of Education, taught several years in Rwanda and finished her studies with the work: "Education reform in Rwanda: English or "Kinyarfranglais" as new language of instruction? An empirical analyse of the multilingualism in the Rwandan school system". Dorothée did her traineeship (Referendariat) in Potsdam at an UNESCO Project School. The master thesis was about children's rights and their practical implementation at school. Since August 2020 Dorothée has been living with her family in Tunisia. Here she worked for the Goethe-Institute and is glad to have now the chance to continue her studies. She is interested in postcolonial, feminist theories and her research interests are human rights education, children's rights and educational inequality.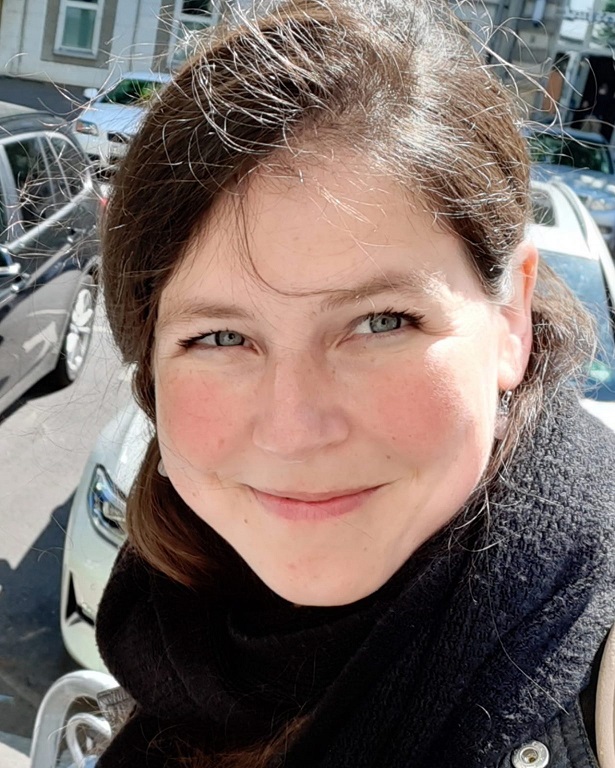 Human rights and human rights education in postrevolutionary Tunisia: actors - multiplicators and discourses
I am in the early stages of my PhD project and preparing my research proposal. The working title of my research project is "Forms of human rights education in post-revolutionary Tunisia: actors – multiplicators and discourses". Human rights played an important role during the revolution of the Arab Spring 2011 and the entire transition process but also in times of postcolonial and post-revolutionary Tunisia. Starting from postcolonial-feminist approaches, my theoretical part would question the "Eurocentric" view on human rights as "Western" and discussing the predicament "universality" versus "cultural relativism". A short overview about the history of human rights, the occidental tradition as well as the relation between Islam and human rights could lead towards a cross-cultural "overlapping consensus" on human rights (Bielefeld). By comparing the German and Tunisian discourse on human rights education, I intend to analyse central national actors.
One focus will be on Lina Ben Mhenni's activist group and their ongoing fight for human rights in post-revolutionary Tunisia. Another one on the Arab Institute for Human Rights, the Observatoire des droits de l'enfant and the Tunisian League of Human Rights. The main methods for my qualitative approach are semi-standardized interviews and document analyses with a content-analytical evaluation.
My research is guided by the following research questions: What forms of human rights education are existing in post-revolutionary Tunisia? What understanding of human rights and human rights education do the Tunisian actors and students have? What are chances and challenges of human rights education in the transition process?
Tunisia is an interesting example of concrete civil human rights activities, which, on a didactical level, could also be used as an interdisciplinary, transcultural approach of human rights education in schools and universities.