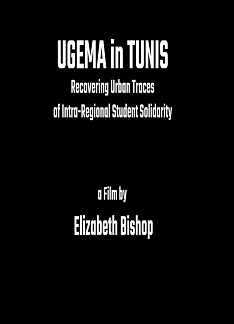 IFG V: Film Projects in the context of "Identities and Beliefs"
How does a social scientist, habituated to written communication, translate their ideas to a visual medium?
This was the challenge posed to the fellows of MECAM's IFG V on "Identities and Beliefs", when they participated in a methods school on documentary filmmaking in May 2022. Conceptualized and led by the incomparable Sarra Abidi, the workshop paired participating researchers up with an accomplished documentary filmmaker, who guided them in creating a short film based on their research. Working together, and often collaborating with others along the way, each pair navigated three distinct phases of filmmaking: conceptualization of the narrative, shooting on location, and post-production. The resulting films reflect a special alchemy, produced from the collaboration of creative minds with disparate working methods.A special thanks to filmmakers Sarra Abidi and Ahmed Jlassi for their hard work and brilliance as mentors.
Link: Film entitled "The UGEMA in Tunis" by Elizabeth Bishop
*The UGEMA in Tunis – a comment by Elizabeth Bishop*
As a historian, I'm used to communicating in texts of four or six thousand words with lots of footnotes. It seemed like a challenge to fit the kind of analysis I do best in five minutes of film, and I'm glad Alyssa Miller (postdoctoral research fellow at GIGA, and scientific coordinator for IFG V) posed it. Ahmed Jlassi and I used historical images from Algiers and Tunis, as well as footage we filmed in Tunis, to tell the story of how the French Fourth Republic excluded Algerians from higher education, and how in the Republic of Tunisia between 1955 and 1962 students of UGEMA built futures for themselves and their nation.
*Elizabeth Bishop*
(Associate Professor, History, Texas State University/ USA)
Elizabeth Bishop joined Texas State's History Department in 2008 with a PhD from the University of Chicago. At Texas State, she teaches undergraduate and graduate courses in the areas of her scholarly expertise—the history of the Middle East, postcolonial Arab history, and the history of the Global Cold War, as well as serving as faculty advisor to the Model Arab League student leadership activity. Prior work on UGEMA by Dr. Bishop was partially supported by the U.S. Department of State's Bureau of Educational and Cultural Affairs (ECA)'s Fulbright Program, and by Texas State's Department of History. She has been elected to serve on the board of the American Institute of Maghrib Studies (AIMS).