Project: Fathers, Daughters, and Transgenerational Resistance: The Testimonial Writing of Tunisian Political Families After 2011
Dr. Rania Said
 (Postdoc, University of Massachusetts Boston/ USA)
Rania Said is a postdoctoral research fellow at the University of Massachusetts Boston. She earned her PhD in comparative literature from the State University of New York at Binghamton and her agrégation in English from the Ecole Normale Supérieure de Tunis. Her book project studies women's testimonies of the Arab Uprisings in Tunisia, Egypt, and Syria, with a particular focus on the city in rebellion. Her research interests are memory studies, autobiographical studies, and urban literary studies in North Africa and West Asia. Her MECAM research centers on transgenerational resistance in the testimonies of Tunisian political families.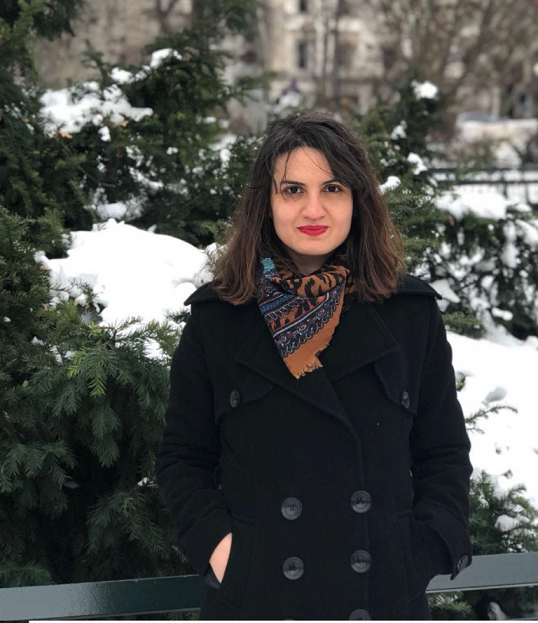 Fathers, Daughters, and Transgenerational Resistance: The Testimonial Writing of Tunisian Political Families After 2011
This research project studies the production of transgenerational resistance and collective memory in the testimonial narratives of dissident Tunisian families. More particularly, it looks at Je Prendrai les armes s'il le faut…Tunisie: mon combat pour la liberté (2013) a testimony by the Tunisian lawyer and cofounder of Dostourna, Dalila Ben Mbarek Msaddek, and Naẓẓārāt ʾUmmī (2018), a prison narrative by her father Ezzedine Hazgui. Between the prison narrative of the father who was persecuted under Bourguiba for being part of the Communist collective "Perspectives" and the testimony of the daughter who became a leading liberal activist during the uprising against Ben Ali is an untold story of transgenerational dialogue. This research project will delineate the main features of this dialogue by comparing the political practices of the father to those of the daughter. I ask whether Fadi Bardawil's assessment of Mashriqi leftist intellectuals post 1967 also applies to Tunisia; i.e has the "transnational liberal discourse of human rights" taken over the discourse of radical national liberation?" To answer this question, I will analyze the scathing self-criticism and self-satire that characterize Hazgui's prison narrative together with the overt critique of the "old left" levied by his daughter. I argue that the dialogue between these two texts is important for us to uncover for two main reasons. First, this dialogue produces a counter-memory to the official state narratives of contemporary Tunisia, and second it sheds light on the transgenerational traumas of Tunisian political families.